Professional Cleaning Services in State College
Top Rated Local® Commercial Cleaning Company
Home of Penn State University, State College is a beautiful town that has been deemed one of the best places to live in Pennsylvania. One thing that makes this town so lovable is the variety of businesses found within it.
As a business owner in State College, it's important that you uphold the aesthetics and beauty of the town by keeping your business clean and sanitized. Smith's Janitorial is here to help you do just that with our professional cleaning services. Contact us today for more information!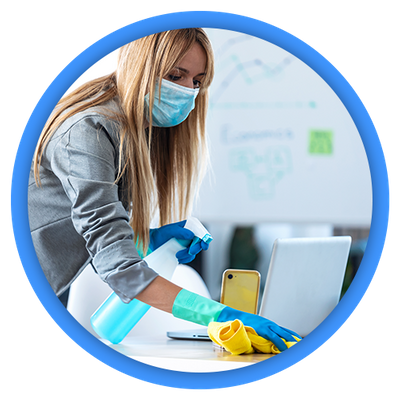 Our Cleaning Products and Techniques
At Smith's Janitorial, we understand that safety is one of your top priorities, which is why we only use chemical-free, all-natural cleaning products for all of our commercial cleaning services in State College. You can rest assured that the products used to clean and sanitize your business are eco-friendly, and avoid the presence of many allergens that are found in common chemical cleaners. Contact our team of professional cleaners today for additional information about our products or cleaning techniques!
Why Hire a Professional Cleaning Crew?
As a business owner, you have to make decisions that are best for you, your business, and your customers. Hiring a professional cleaning crew offers many benefits to help you not only keep your commercial building looking its best, but also help keep everyone safe. Contact Smith's Janitorial today to learn more!
Experience
Professional cleaners have extensive experience in all aspects of commercial cleaning. Trusting their expertise will result in higher quality services.
Supplies
Commercial cleaning crews provide all the supplies and equipment needed to complete the job properly and efficiently — saving your company money.
Time
Your time is extremely valuable. By hiring our cleaning crew to keep your business looking great, you can focus on keeping your business running.
Health
Hiring professional cleaners will help ensure that your business stays clean and sanitized — keeping your employees and customers healthy and safe.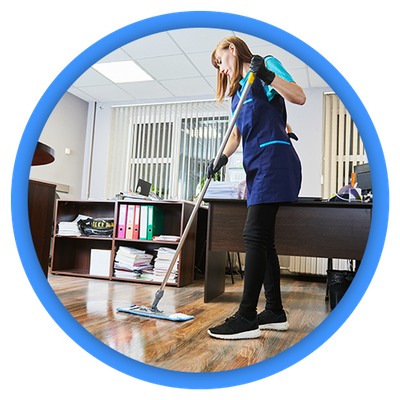 Choosing Smith's Janitorial
When you choose Smith's Janitorial for your commercial cleaning needs, you become part of the family. We work closely with each and every one of our customers to ensure that their needs are met and that they are satisfied with our professional cleaning services. Our cleaning crew has the knowledge and experience needed to complete any type of custodial cleaning your business needs. Contact us today to get started!
"I found out about Smith's Janitorial with a quick Google search, and I couldn't have been more fortunate. They were fast, friendly, and super professional from the moment we got started."

"Smith's has been cleaning my restaurant for the past 3 years. They are detail oriented and efficient. The owner is knowledgeable about the products they use and offer. They recommended a special chemical to get the grease and grime off our kitchen floor and it works wonders! They also do our bathrooms, leaving them cleaned, sanitized and restocked! Their service is the best that we've ever had!"